Europe Congress specialises in organising top quality B2B forums and workshops to meet face-to-face
Success Story
Challenge
Event buyers seeking suppliers from a specific market
Event suppliers seeking buyers with business for their destination
Solution
Selected decision makers seeking each other in business
HQ one-stop-shop forum with match-made meetings and varied event program
Success
Creation of synergy leading to ROI and business cooperations
Fabulous experience through event format fitting destination and venues
Testimonials

I would like to thank you again for inviting me to your event. It was a very valuable trip and a great experience. All the meetings were very productive and very well arranged. I got a lot of important information and contacts for our future events.
Siemens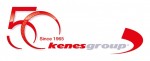 Thank you again for providing me with the opportunity to attend this superbly organized unique and important event. It was an honor and also my pleasure to be among the hosted buyers of your event. The program was excellent, the organization was flawless and the entire Europe Congress team was friendly and professional at all times.
Kenes

Thank you very much for a great organization and very essential, valuable contacts! These were really great and fruitful business days!
Forte Village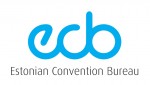 Very well organized event with high quality buyers and wise used time in daily program.
Estonian Tourism Board
You did a fantastic job and can be very proud of yourselves!!! Everybody I spoke to thought it was a great event. In this fast changing industry relationships still matter but so do professional skills - you proved that you have the right mix.
Conference & Touring